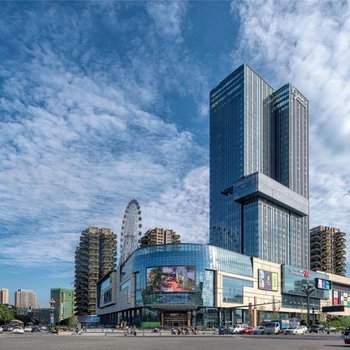 The Seven One Xanadu Hotel was recently opened in 2020, making it a fantastic choice for those staying in Chengdu.
Traveling to the hotel is easy with Chengdu Xindu Railway Station located approximately 4km away and Chengdu Shuangliu International Airport roughly 55km away. Transportation around the city is also convenient, with Clock Tower Metro Station within walking distance. Guests will find Xinyinli Bengchuang Yundong Club, Xindou Museum and Baoguang Temple and Gui Lake just a short distance from the hotel.
When guests have some time on their hands they can make use of the onsite facilities. Guests of this Chengdu hotel can make use of the parking facilities.
There's never a dull moment at this hotel, our guests indicate that the facilities are excellent. This hotel is a popular accommodation for guests traveling for business.